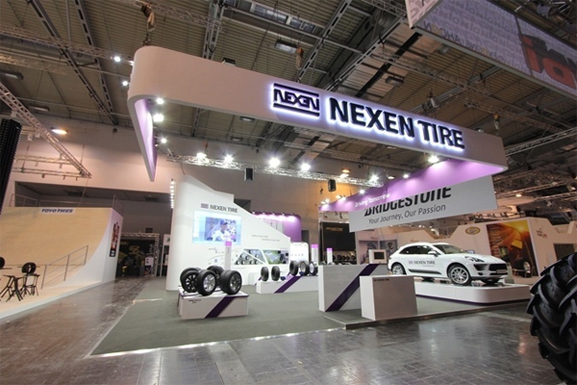 NEXEN is an advanced business that pursues customer's impression based on the consistent quality innovation activities as a way to secure the top quality products.

The Quality policy of Nexen Tire Co., Ltd. Is as shown below. To realize such objectives, the quality goals shall be set and reflect to the management plan and all employees shall exert utmost efforts for the achievement of such goals. In this extent, Nexen Tire has secured the quality system that is suitable for ISO/TS16949 and Product Liability: thus, supplying only the products that satisfy the customers and to observe the environmental laws through the consistent research and develop-ment based on the safety and reliability of the products.

In addition, a production factory, which is in scal of 528925m2, is being operated in China, the radically rising country of the world largest tire market while spurring to conquer the world market by building the 2nd factory in Changnyeong, Gyeongnam Province, Korea in 2012 in scale of 495867m2.